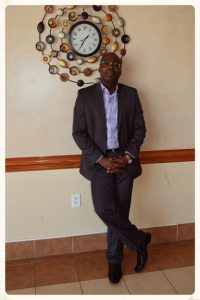 From the Pastor's Desk
We live in an uncertain time – a time when the integrity of God's word is being tested among His saints. Paul, the apostle, warned of this when he said that, "The Spirit speaketh expressly that in the latter times some will depart from the faith, giving heed to seducing spirits, and doctrines of devils…" (I Timothy 4:1). I believe that the time spoken of by the apostle is upon us; for suddenly the church is becoming a body that is influenced by the prevailing culture and current thinking of the secular world – whose thinking has no basis in scripture. The reason for this is not far-fetched because the wisdom is to be in line with modern trends and shifts in behaviors that are deemed acceptable. Nevertheless, we must not fail to understand the Psalmist's cry that, "Forever, O Lord, Thy word is settled in heaven" (Psalm 119:89). The word of God has always stood the test of time and posterity has always judged favorably men and women who stood with the Word. The Master was not mincing words when He said that, "Whoever heareth these sayings of mine and doeth them, I will liken him unto a wise man, which built his house upon a rock: and the rain descended, and the floods came, and the winds blew, and beat upon that house; and it fell not: for it was founded upon a rock" (Matthew 7:24, 25).
God's standards do not change, but man's does. That is why it is imperative for us to build our lives around His word. When we walk with God, we begin to think like He does and it becomes easy to obey Him. Conversely, if set our sights only on things that are earthly, we fall into the trap of "moving with the times", whose end ultimately leads to destruction. Indeed, if we must be on the right side of history, let it be on the side of the One who knows the end from the beginning. If we must please anybody, let us please the One in Whom we live, and move, and have our being (Acts 17:28). If we must fear anyone, let us fear Him who is able to destroy both soul and body in hell (Matthew 10:28).
The task of reaching the nations is great. Let us give them a Word that is pure and unadulterated, and that is matched by our lives. As we do our part, I believe God will show up and confirm His word and the gates of hell will be shoved back.
God bless you.
Pastor Uche Emenike